Antifreeze

Overview
Automotive
Heavy Duty
Heavy Duty Extended Life
Propylene Glycol Based
Windshield Washer Fluid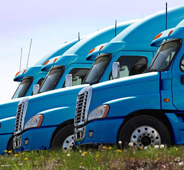 We formulate our engine coolants primarily using ethylene glycol, though we use other glycols where applications or customer preference dictates.
As a national antifreeze / coolant manufacturer and distributor, we are known for our personal touch coupled with efficiency and friendliness.
We offer a variety of effective formulations, technical support, and the ability to custom blend any type of engine coolant.
We have a diverse array of antifreezes that include automotive, heavy duty, heavy duty extended life, and propylene glycol based coolants, as well as windshield washer fluid.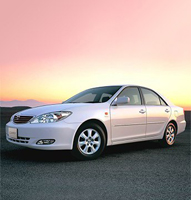 The purpose of coolant is to remove excess heat from the engine, mitigate corrosion, elevate boiling temperature, and prevent the cooling system from freezing.
Engine coolants are typically formulated using ethylene glycol or propylene glycol.
Over time, antifreeze inhibitors deplete, and due to a loss of effectiveness, need to be replenished.
Antifreeze concentrations may vary with climate.
Pah|Nol® Universal antifreeze (green), Pah|Nol® Gold Automotive (gold) and Pah|Nol® Extended Life antifreeze (orange) are all formulated with virgin ethylene glycol and are designed for cars and light duty trucks.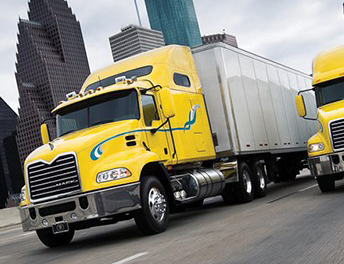 Heavy Duty antifreeze is similar to automotive or conventional antifreeze, however generally has additional additives to increase engine protection.
Heavy Duty engines are typically very expensive, run on diesel fuel, and are designed to run for many stress filled hours and be re-built.
The additional additives in Heavy Duty engine coolants help to minimize the impact of detrimental "bubble collapse".
"Pre-charged" or "fully formulated" Heavy Duty coolants provide convenience and optimal heavy duty engine protection.
Our SECURITY® antifreeze (fuchsia) and Macguard® 2792 antifreeze (green) are fully formulated (pre-charged) coolants made from virgin ethylene glycol and formulated specifically for Heavy Duty truck and bus engines.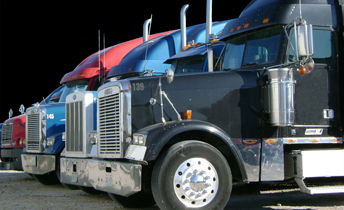 Heavy Duty Extended Life antifreeze differs from Heavy Duty antifreeze because the additives employed use Organic Acid Technology (OAT).
OAT inhibitors tend to deplete slower than conventional additives, extending the useful life of the engine coolant.
OAT Heavy Duty antifreezes typically do not require a frequent "maintenance dose" of inhibitors until after thousands of miles or hours operated.
SECURITY® Extended Life antifreeze (strawberry red), Pah|Nol® Gold (gold), and SECURITY® Extended Life Nitrite Free antifreeze (yellow) are available for your Heavy Duty Extended Life needs.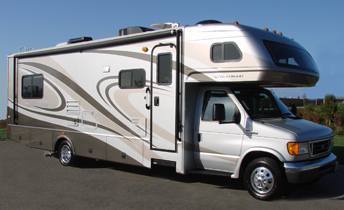 Houghton Chemical also has several propylene glycol based products for engine antifreeze.
Propylene glycol is essentially "non-toxic".
Pah|Nol® Non-Toxic antifreeze (orange) has various applications such as winterizing RV's, summer cottages and boats.
Green Mountain® (blue) and Green Mountain® Extended Life (gold) are both environmentally friendly, biodegradable and designed for automotive and heavy duty diesel engine cooling systems.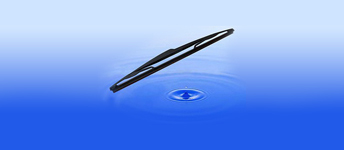 Windshield Washer Fluid is made using water, alcohols, and a detergent.
Our Washer Fluid is sold in three concentrations.
Our 37% Wiper Fluid blend is designed to be effective down to -20˚F, while our 72% and 92% concentrates allow you to create a dilution for your specific needs.
Houghton Chemical provides Windshield Washer in several packages, ranging from bulk loads to drums.

Products

Pah|Nol® Universal
Car and light duty trucks
Also referred to as the "good old green"
Protects aluminum engine components
SECURITY® Heavy Duty
Fully formulated with SCA - referred to as "conventional" heavy duty coolant
Protects against pitting and cavitation of wet sleeve liner
Used to be the "only game in town" prior to the advent of heavy duty extended life coolants
MacGuard® 2792
Fully formulated with SCA - referred to as "conventional" heavy duty coolant
Protects against pitting and cavitation of wet sleeve liner
Green in color
Green Mountain®
Blue colored low toxicity antifreeze
Fully formulated with SCA for use in cars and trucks and generators
Pah|Nol® Non-toxic
Low toxicity coolant for winterization use in RVs and boats
Comes in many different solutions
Antifreeze Projects of Distinction

Contact Us

Fun Facts

Polaroid
Houghton Chemical logo
Houghton Chemical tank farm
Doing business in Allston (Boston) since 1960
Boston's Logan Airport
Houghton Chemical Brand Names
Where Pah|Nol® name came from?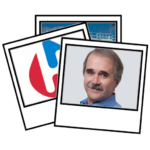 Did you know that when watching your photo magically appear, it was a partly made possible by Houghton Chemical.
Houghton Chemical was Polaroid's sole provider of photograph solvents? Due to Houghton's quality procedures and safety standards, Polaroid would not accept a solvent delivery from any other company.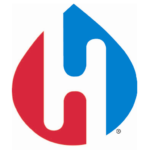 Did you know that the Houghton logo was one of the early designs of Joe Selame. Joe lived in Chestnut Hill, MA and was the neighbor of Houghton's 2nd generation president, Proctor Houghton.
Joe went on to design many popular images for companies such as: Goodwill Industries, CVS Pharmacy, and Eastman Kodak.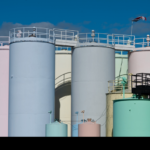 At one time the Houghton Chemical tank farm, like most others, was painted white. In 1968, Joe Selame, designer of the Houghton logo, proposed the idea for a colored tank farm.
Proctor Houghton and fellow employee Barbara Daly, spent hours determining each tank's ideal color.
The pastel tank farm has been a historic landmark ever since.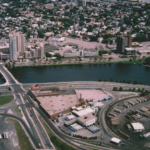 Did you know that since 1960, Houghton Chemical has been doing business at 52 Cambridge Street in Allston (Boston), MA.
We have seen many changes in our immediate neighborhood during the last 50 years.
The DoubleTree hotel was built on the old Coca Cola plant. The Mass Turnpike and exit 18 was constructed outside our window. The CSX rail yard, once the hub of rail transportation in Boston, was shut down and dismantled.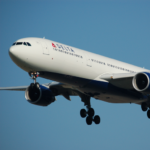 Did you know that Houghton Chemical helps make sure the flights out of Logan airport run on time? During the winter season, Houghton Chemical is on call 24 hours a day to make sure deliveries of wing deicer arrive on time to Logan airport.
While the rest of New England is digging out from yet another snowstorm, Houghton Chemical is hard at work.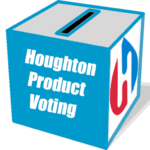 Do you know where Houghton Chemical's product names come from? Both our GeoSafe® and SAFE – T – THERM® brand names are the result of an employee contest.
WINTREX® was an old antifreeze name purchased from Monsanto and reinvented to create one of the products in our Heat Transfer Fluid department.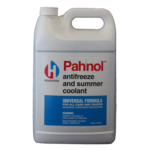 Pah|Nol® is the first trademarked Houghton Chemical brand name. It was created in the 1950's by Phillip Alan Houghton.
The first three letters, 'PAH', represent our founder's initials.
The 'NOL' comes from the last 3 letters of methanol, which was the principle ingredient in automotive antifreeze at the time.
Associations