Inhibited Propylene Glycol Fluids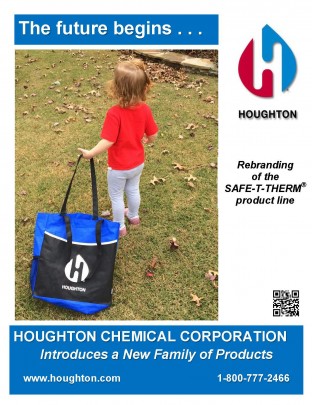 Propylene glycol (PG) is a molecule having two hydroxyl groups on a 3 carbon chain. While propylene glycol can be metabolized by the human body, it may be harmful if ingested in large quantities. Propylene glycol is non-irritating to the skin and minimally irritating to the eye. For these reasons propylene glycol is essentially "non-toxic".
Propylene glycol can come in various grades including industrial grade (PGI) and United States Pharmacopeia (PG USP). PGI is a purified propylene glycol sufficient for most industrial uses. PG USP is a pharmaceutical grade propylene glycol with a specified purity greater than 99.8%. Heat transfer fluid ingredients that meet FDA guidelines can be labelled as "generally recognized as safe" (GRAS).
Propylene glycol can be made from propylene oxide (a raw material derived from natural gas or petroleum) and glycerin (a co-product produced from vegetable oils). Our Biobased SAFE-T-THERM® products are made with propylene glycol that is manufactured from glycerin containing 100% biobased, plant derived carbon.
Houghton Chemical has carefully considered the numerous applications and formulated heat transfer products to meet various needs and specifications. SAFE-T-THERM® is our proprietary inhibited propylene glycol heat transfer fluid product line. If you need propylene glycol, there is a SAFE-T-THERM® for you! Please contact us if you have any applications questions or would like a quote.