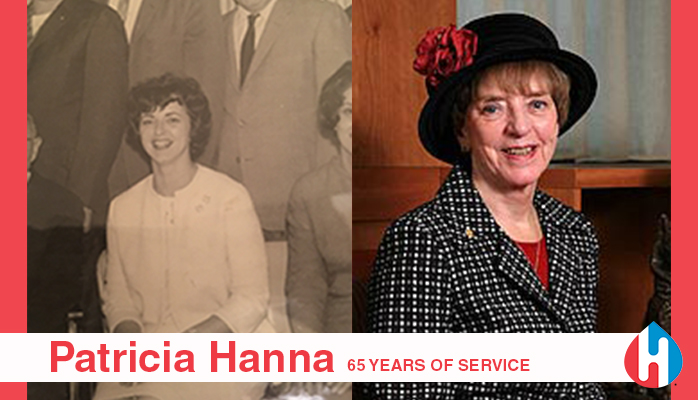 Patricia Hanna recalled being asked in for a same-day interview, "I almost refused because I didn't have my hat and gloves with me." She, Houghton's longest serving employee, joined as a secretary in 1952.
Coworkers remember her impeccable fashion sense over the years. "We looked forward to seeing the hats she'd wear," said Patty Daly, "she's always been dressed to the nines."
Through a Houghton education benefit, Patricia earned a college degree and went on to become Houghton's Senior VP of Administration and Finance.
"Working at Houghton Chemical led me to many opportunities," she said.
Thank you for 65 years of dedicated service, Patricia. You are an example to us all!