Water Treatment

Houghton Chemical has extensive experience as a distributor in the Water Treatment Industry. Currently, we are pleased to announce a partnership with Water Science Technologies (WST). Houghton Chemical will provide regional stocking, distribution and competitive pricing for a variety of WST products. Our customers will also benefit from exceptional technical support and customer service in addition to the security of relying on an honest and mature company. We look forward to working with you.
Bromines: K-BROM T 50 lb pails & 25 lb pails
Houghton understands that an effective microbial control program is rooted in a firm understanding of the dynamic nature of microorganisms, their environment, and the best management biocides.  Houghton offers broad and effective treatments. K-Brom T is a 99% Active BCDMH Oxidizing Biocide tablet that is broad based and effective in controlling microorganisms, algae, and legionella.  Call Houghton for pricing and stock.
Dispersant Polymers (AR 540 replacements)
Houghton Chemical will be bringing on a variety of new water treatment products. Therefore, we are selling our current inventory at huge discounts of between 15% and 40%. Capitalize on the rare opportunity.
Contact Us

Fun Facts

Polaroid
Houghton Chemical logo
Houghton Chemical tank farm
Doing business in Allston (Boston) since 1960
Boston's Logan Airport
Houghton Chemical Brand Names
Where Pah|Nol® name came from?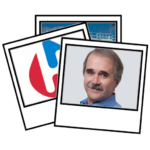 Did you know that when watching your photo magically appear, it was a partly made possible by Houghton Chemical.
Houghton Chemical was Polaroid's sole provider of photograph solvents? Due to Houghton's quality procedures and safety standards, Polaroid would not accept a solvent delivery from any other company.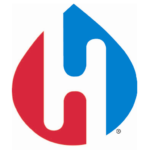 Did you know that the Houghton logo was one of the early designs of Joe Selame. Joe lived in Chestnut Hill, MA and was the neighbor of Houghton's 2nd generation president, Proctor Houghton.
Joe went on to design many popular images for companies such as: Goodwill Industries, CVS Pharmacy, and Eastman Kodak.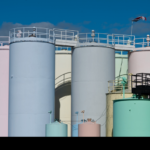 At one time the Houghton Chemical tank farm, like most others, was painted white. In 1968, Joe Selame, designer of the Houghton logo, proposed the idea for a colored tank farm.
Proctor Houghton and fellow employee Barbara Daly, spent hours determining each tank's ideal color.
The pastel tank farm has been a historic landmark ever since.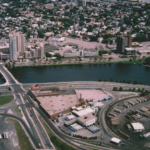 Did you know that since 1960, Houghton Chemical has been doing business at 52 Cambridge Street in Allston (Boston), MA.
We have seen many changes in our immediate neighborhood during the last 50 years.
The DoubleTree hotel was built on the old Coca Cola plant. The Mass Turnpike and exit 18 was constructed outside our window. The CSX rail yard, once the hub of rail transportation in Boston, was shut down and dismantled.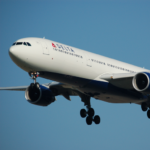 Did you know that Houghton Chemical helps make sure the flights out of Logan airport run on time? During the winter season, Houghton Chemical is on call 24 hours a day to make sure deliveries of wing deicer arrive on time to Logan airport.
While the rest of New England is digging out from yet another snowstorm, Houghton Chemical is hard at work.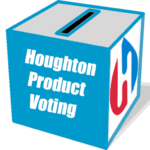 Do you know where Houghton Chemical's product names come from? Both our GeoSafe® and SAFE – T – THERM® brand names are the result of an employee contest.
WINTREX® was an old antifreeze name purchased from Monsanto and reinvented to create one of the products in our Heat Transfer Fluid department.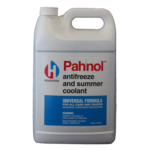 Pah|Nol® is the first trademarked Houghton Chemical brand name. It was created in the 1950's by Phillip Alan Houghton.
The first three letters, 'PAH', represent our founder's initials.
The 'NOL' comes from the last 3 letters of methanol, which was the principle ingredient in automotive antifreeze at the time.