Statement of Our President and Demonstrated Commitment
of Houghton Chemical Corporation
My grandfather founded this company to satisfy a market need. He did so with success, supplying industrial chemicals and alcohols to New England Industry, emphasizing honesty and service. His alcohol business in 1927 included our first introduction to servicing of automotive chemical needs. Ethanol was used to formulate the original automotive antifreeze.
In subsequent years my father took the company beyond New England into the northeast area of our country. Again, there were principles that he followed to continue the success of our company. He emphasized service, as grandfather had, and added a genuine concern for the safety and well being of his employees and their families. Our company shares its profits with its employees, in addition to providing a full range of benefits which include a profit-sharing retirement trust, a bonus program, and medical and dental programs. Father has also emphasized involvement in our community where we recognize our responsibility to take part in community activities and to take measures to protect our environment during our daily operations and as hazardous materials transporters.
Several years ago we saw an opportunity to enlarge our company through synergistic strategies of internal growth and corporate acquisitions. Over the past few years we have expanded our base outside of New England through the acquisition of certain assets of MacArthur Petroleum, Elco Solvents, American Chemicals and Novick Chemical. Subsequent to these acquisitions, in 2010, we decided to divest our Organic Chemical Distribution business and focus on our remaining businesses in the Automotive Antifreeze, Hydronic Heat Transfer Fluids, Water Treatment and Special Services businesses throughout North America. These we have expanded primarily through internal growth.
We maintain our long standing commitments to our communities, our employees and to you our customers by insisting on excellence in products and service. We stand behind our products. Quality and satisfaction are guaranteed! We look forward to helping satisfy the needs of our customers.
Bruce E. Houghton,
President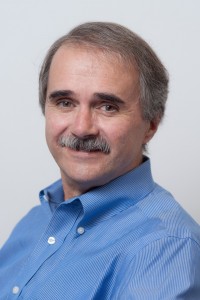 Bruce Houghton,
President