Heat Transfer Fluids

Overview
Inhibited Propylene Glycol
Inhibited Ethylene Glycol
Geothermal
Glycol Analysis
Re-inhibitor Packages
Delivery Services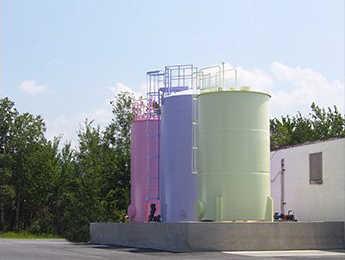 While water is an economical and thermodynamically superior heat transfer fluid, it suffers from some important deficiencies.
Using properly inhibited heat transfer fluid overcomes these difficulties while preserving the beneficial properties of water.
Properly manufactured heat transfer fluids offer the most effective combination of both corrosion protection and freeze tolerance.
Heat transfer fluids can be made from inhibited ethylene glycol, inhibited propylene glycol, or inhibited ethyl alcohol.
Houghton Chemical's heat transfer fluid products include SAFE-T-THERM® , WINTREX®, and GeoSafe®.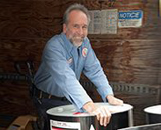 Propylene glycol is essentially "non-toxic" and can come in various grades including industrial grade (PGI) and United States Pharmacopeia (PG USP).
Heat transfer fluid ingredients that meet FDA guidelines can be labelled as "generally recognized as safe" (GRAS).
SAFE-T-THERM® is our proprietary inhibited propylene glycol heat transfer fluid product line.Read More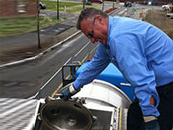 Ethylene glycol is less viscous and provides slightly better heat transfer properties than propylene glycol.
Inhibited ethylene glycol is generally less expensive than inhibited propylene glycol, but is not acceptable in applications where there may be potential contact with food or potables.
Houghton Chemical formulates the WINTREX® product line, using ethylene glycol, in order to meet the needs of the HVAC-R industry.Read More
Geothermal heating systems utilize the latent heat energy of the earth in order to conserve the power used to cool and heat residential, commercial, and industrial buildings.
Geothermal fluid is used to transfer this energy from the earth's crust to the surface.
Geothermal fluid is typically formulated from either inhibited propylene glycol (hyperlink this to inhibited propylene glycol) or inhibited ethyl alcohol.
The Houghton Chemical GeoSafe® and SAFE-T-THERM® product lines play a key part in the geothermal process by supporting geothermal applications.Read More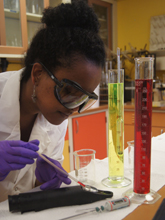 To maintain corrosion and freeze protection in customer systems, Houghton offers comprehensive heat transfer fluid analysis.
Glycol analysis, performed by our laboratory, is free for systems containing 250 gallons or more of our product.
Typically performed after initial installation and annually thereafter, the analysis includes: freeze point, pH, reserve alkalinity, glycol type, visual analysis and recommendations.
This testing will help determine the condition of your system and heat transfer fluid.
Our laboratory technicians can make recommendations such as heat transfer fluid replacement, addition of a re-inhibitor package, or system cleaning.Read More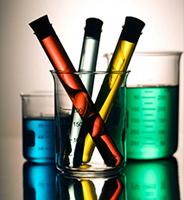 Houghton Chemical blends corrosion inhibitor packages into our heat transfer fluids to protect multi-metal systems from corrosion and minimize the accumulation of insulating scale on your heat transfer system surfaces.
Inhibitors deplete as they protect systems through years of service and varying service conditions.
Testing your fluid in a laboratory can determine the effectiveness of your current heat transfer product.
It is possible to add a re-inhibitor package to boost depleting inhibitors.
SAFE-T-THERM® and WINTREX® re-inhibitor packages are available through Houghton Chemical.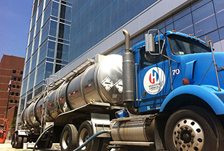 Our advanced chemical transport service is available for drum, tote or bulk deliveries.
We have the ability to deliver glycol to systems requiring multiple tanker trucks.
Houghton Chemical maintains our own fleet of trucks and experienced drivers.
When we outsource, we use carriers offering the same level of quality and service as our own fleet.

Products


SAFE-T-THERM® GRAS Biobased
USP Grade Propylene Glycol
GRAS Inhibitors
-50°F to 230°F
Food & Pharmaceutical Processing, Refrigeration
Generally Recognized as Safe (GRAS) for incidental food or potable contact
NSF approved as HT1
Potential for LEED Innovation Credits





SAFE-T-THERM® HD Biobased
Industrial Grade Propylene Glycol
Heavy Duty Inhibitors
-50°F to 325°F
HVAC
Potential for LEED Innovation Credits


Contact Us

Fun Facts

Polaroid
Houghton Chemical logo
Houghton Chemical tank farm
Doing business in Allston (Boston) since 1960
Boston's Logan Airport
Houghton Chemical Brand Names
Where Pah|Nol® name came from?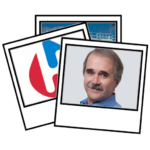 Did you know that when watching your photo magically appear, it was a partly made possible by Houghton Chemical.
Houghton Chemical was Polaroid's sole provider of photograph solvents? Due to Houghton's quality procedures and safety standards, Polaroid would not accept a solvent delivery from any other company.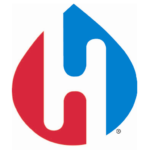 Did you know that the Houghton logo was one of the early designs of Joe Selame. Joe lived in Chestnut Hill, MA and was the neighbor of Houghton's 2nd generation president, Proctor Houghton.
Joe went on to design many popular images for companies such as: Goodwill Industries, CVS Pharmacy, and Eastman Kodak.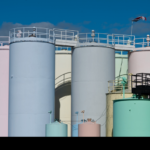 At one time the Houghton Chemical tank farm, like most others, was painted white. In 1968, Joe Selame, designer of the Houghton logo, proposed the idea for a colored tank farm.
Proctor Houghton and fellow employee Barbara Daly, spent hours determining each tank's ideal color.
The pastel tank farm has been a historic landmark ever since.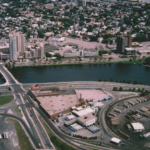 Did you know that since 1960, Houghton Chemical has been doing business at 52 Cambridge Street in Allston (Boston), MA.
We have seen many changes in our immediate neighborhood during the last 50 years.
The DoubleTree hotel was built on the old Coca Cola plant. The Mass Turnpike and exit 18 was constructed outside our window. The CSX rail yard, once the hub of rail transportation in Boston, was shut down and dismantled.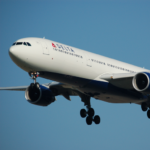 Did you know that Houghton Chemical helps make sure the flights out of Logan airport run on time? During the winter season, Houghton Chemical is on call 24 hours a day to make sure deliveries of wing deicer arrive on time to Logan airport.
While the rest of New England is digging out from yet another snowstorm, Houghton Chemical is hard at work.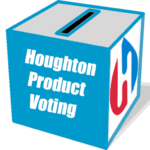 Do you know where Houghton Chemical's product names come from? Both our GeoSafe® and SAFE – T – THERM® brand names are the result of an employee contest.
WINTREX® was an old antifreeze name purchased from Monsanto and reinvented to create one of the products in our Heat Transfer Fluid department.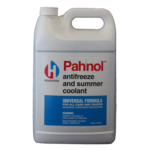 Pah|Nol® is the first trademarked Houghton Chemical brand name. It was created in the 1950's by Phillip Alan Houghton.
The first three letters, 'PAH', represent our founder's initials.
The 'NOL' comes from the last 3 letters of methanol, which was the principle ingredient in automotive antifreeze at the time.
Associations